Imprint
Responsible for the content of this webpage according to §55 RStV und §5 TMG:
Sigfried Thomas, CEO

delosfoto GmbH
Brandenburger Straße 12
DE - 64823 Groß-Umstadt
Web
www.delosfoto.de
www.geofoto.de
www.delosfoto.com
Communication:
Phone: +49-(0)6078/ 912250
Fax: +49-(0)6078/ 912251
Email: Info@geofoto.de
Commercial Register:
Local cort Darmstadt
HRB 89363
Chief Executive Officer: Sigfried Thomas
Sales Tax Identification Number: DE273970947
delosfoto is a member of the BVPA.
In principle, the following applies to our handling of data
1 Legality and fairness
2. principle of good faith
3 Transparency
4. earmarking
5. data minimization and economy
6 Correctness of data
7 Integrity and confidentiality
8. accountability
Liability for the contents of the photo agency delosfoto:
delosfoto strives to archive and present all pictures carefully and truthfully. Manipulated images will be marked accordingly. We are not liable for possible errors which may occur despite all care in the description of the pictures. Furthermore, we are not liable for direct or indirect damages including lost profits, which are connected with the use or function of the delosfoto website or faulty or non-functioning data connections.*f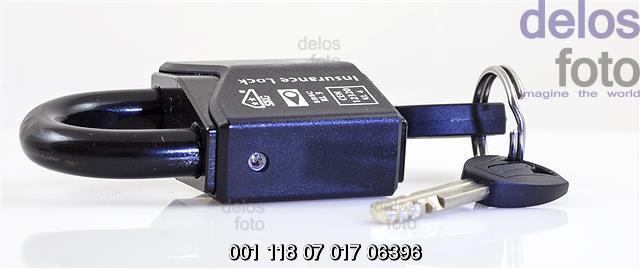 Personal rights and property rights, right to information according to §13 and 14 GDPR
If you believe that one or more of our images infringe your personal rights or property rights, please contact us. We will then clarify the matter with the photographer concerned with the aim of eliminating the infringement of your rights. In principle, you are entitled to obtain information at any time about the data stored with regard to your person or your company as well as its further processing. Please do not hesitate to contact us at info@geofoto.de.de if you have any questions. To make it easier for you to exercise your rights, we have prepared the form "Request-for-information" for you. You can also use this form to request that your data be deleted.*f
Supervisory authorities according to GDPR and BDSG
delosfoto GmbH takes the protection of your personal data very seriously. The transfer of your data during registration and registration tranfer takes place via an encrypted SSL connection. In the event of any discrepancies, please contact our management first: info@geofoto.de.
The supervisory authority responsible for delosfoto GmbH is
the Hessian Data Protection Officer. You can also contact any time at The Federal Commissioner for Data Protection and Freedom of Information in Germany.
In the document "Supervisory-authority-for-data-processing-by-nonpublic-parties" you will find all contact details including address, telephone numbers, working hours and e-mail addresses. *f
Data origin, principles of data storage Art. 5 GDPR
delosfoto trades with the rights of use of the pictures, not with addresses. Customer addresses of data merchants are not purchased.
We use and store the data provided to us for internal purposes in accordance with the provisions of the Federal Data Protection Act and the GDPR. This applies both to the data of our customers and to the data of our photographers.
We may also inform registered users of our database of news or other important changes without being asked.
Passwords and access rights assigned by delosfoto may not be passed on to other users.
Data processing contracts exist:
for email with the company Host Europe
for the webhosting with the company Hetzner
Data processing and statistics through delosfoto

During your visit of our website, your browser is automatically transmitting information about your browser type, your operating system, the last visited page, your IP address and time of visitation. Those information are being saved in our server log files for statistical purpose only. After the evaluation the data are being fully deleted from our server. There is no link to personal data.
A summary of data storage and data processing can be found in the PDF "List-of-procedures-and-processing-overview".
Detailed information on the functioning of the server programs and data storage / data processing can be found in the "Details-of-data-processing-at-delosfoto-GmbH". *f
Cookies
Due to a more comfortable and secure working, there are cookies activated on various locations of our website. Those text information are being placed on your computer and saved in your browser. Cookies do not cause any damage on your computer. Cookies uses the delosfoto site to remember search terms, your temporary IP address, the adoption of language settings, in the case of pages to be filled in by you to remember the entries already made when switching to another site.
The cookies are stored on your computer and transmitted to our server. The user data collected by technically necessary cookies are not used to create user profiles.
Flash is not used on the delosfoto website due to persistent security problems.
You can prevent the activation of cookies by a user-defined setting in your browser software. However, we would like to point out that this does not guarantee full use of our website functions. *f
Statistics
For the statistic documentation of data traffic, this website uses Google Analytics, a web analytics service provided by Google, Inc. ("Google"). That means that your data will be transmitted to and stored by Google on servers in the United States. Google will use these information for the purpose of evaluating your use of the website, compiling reports on website activity for website operators and providing other services related to website activity and internet usage.
Google may also transfer this information to third parties where required so by law or where such third parties process the information on Google's behalf. Google will not associate your IP address with any other data held by Google.
By using this website, you agree that the data about you collected by Google may be processed as described above and for the purpose described above.
Registration Page
If you log in to delosfoto on the "Register" website, you agree to the storage of the data. otherwise delosfoto cannot process your request. We will not pass on this data to us without your consent. Should no business relationship follow, you can request the deletion of the transmitted data at any time. Please use the form "Request-for-information".
The transfer of your data during registration and registration takes place via an encrypted SSL connection.
Online dispute resolution
With a new regulation the consumers have been given the possibility to call an online regulatory authority, in case of a dispute between consumers and companies.
Text of the regulation Art. 14 (1):
Entrepreneurs and online marketplaces based in the European Union, who conclude sales contracts or service agreements, are providing a link to the OS-platform. This Link has to be be easyly accessed for consumers and the companies have to state their E-mail adress.
Disclaimer for linked pages
delosfoto does not have any influence on the content and/or design of any sites linked to or from this page. In our opinion, links are possibly helpful for our service, but we do not bear any responsibility for the contents. We therefore expressly distance ourselves from all content of the linked pages of third parties - whether it appears to be reasonable or not.
Updates to our notes and user help
We do not exert any influence on the contents and the layout of linked pages. We consider links to be a possible help for the users of our services, though we are not in charge of these links' contents. Therefore we dissociate ourselves explicitly from the contents of all websites linked to this homepage – no matter if this disclaimer of liability might be expedient or not.
Updates of our instructions and user assistances:
All instructions described on this website (General Terms etc.) are subjected to change procedures, as far as this serves the actualization or the enrichment of the offered information. As these descriptions and instructions are to some extent integral part of the contract of our offer. if you in doubt please use the print funktion of your browser.
Copyright:
All contents of our website are copyrighted and thereby property of delosfoto. This also applies to all single elements, functions or subprograms of delosfoto's website. Further use, duplication as well as public distribution of our offer, or parts of it may only occur in case of a written agreement of delosfoto. We would like to explicitly state that the royaltees for unlicensed images are higher and do not include additional costs.