Imprint
Responsible for the content of this webpage:
delosfoto GmbH
Brandenburger Straße 12
DE - 64823 Groß-Umstadt
Web
www.delosfoto.de
www.geofoto.de
www.delosfoto.com
Communication:
Phone: +49-(0)6078/ 912250
Fax: +49-(0)6078/ 912251
Email: Info@geofoto.de
Commercial Register:
Local cort Darmstadt
HRB 89363
Chief Executive Officer: Sigfried Thomas
Sales Tax Identification Number: DE273970947
delosfoto is a member of the BVPA.
Liability for the contents of the photo agency delosfoto:
We strive for archiving and presenting all images accurately and truthfully. Electronically manipulated images are accordingly marked. We cannot be held liable for any mistakes which may occur despite all due care and attention. Furthermore we cannot be held liable for any direct or indirect disadvantages. Additionally, we cannot be held liable for lost profits which are connected to the usage or the function of the webpage of delosfoto or which are connected to defective or not functioning data connection.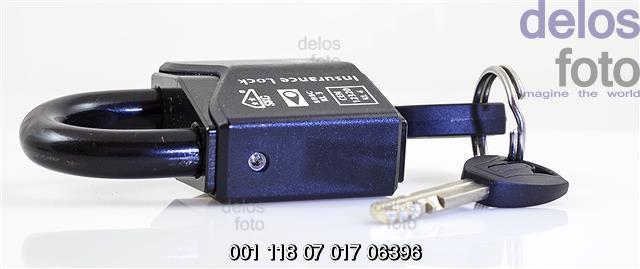 Privacy Statement:
Please contact us, if you believe that one or more of our images violate your right of privacy or property. We will thoroughly review the circumstances with the concerened author to solve the problem.
Right of access
We deal with images, not with addresses. All provided data is exclusively used and saved for internal purposes according to the regulations of the German Data Protection Act. We are permitted to communicate news or other important alterations to the registered users of our image database.
You are at any time entitled to demand information about the storage of your personal data and their further processing. For appropriate requests we will gladly be at your disposal under info@geofoto.de.
Data processing and statistics through delosfoto

During your visit of our website, your browser is automatically transmitting information about your browser type, your operating system, the last visited page, your IP address and time of visitation. Those information are being saved in our server log files for statistical purpose only. After the evaluation the data are being fully deleted from our server.
Cookies
Due to a more comfortable and secure working, there are cookies activated on various locations of our website. Those text information are being placed on your computer and saved in your browser. Cookies do not cause any damage on your computer.
You can disable the activation of cookies through a customized setting of your browser software. However, we would like to point out that thereby a full use of our website functions cannot be guaranteed.
Statistics
For the statistic documentation of data traffic, this website uses Google Analytics, a web analytics service provided by Google, Inc. ("Google"). That means that your data will be transmitted to and stored by Google on servers in the United States. Google will use these information for the purpose of evaluating your use of the website, compiling reports on website activity for website operators and providing other services related to website activity and internet usage.
Google may also transfer this information to third parties where required so by law or where such third parties process the information on Google's behalf. Google will not associate your IP address with any other data held by Google.
By using this website, you agree that the data about you collected by Google may be processed as described above and for the purpose described above.
Online dispute resolution
With a new regulation the consumers have been given the possibility to call an online regulatory authority, in case of a dispute between consumers and companies.
Text of the regulation Art. 14 (1):
Entrepreneurs and online marketplaces based in the European Union, who conclude sales contracts or service agreements, are providing a link to the OS-platform. This Link has to be be easyly accessed for consumers and the companies have to state their E-mail adress.
Disclaimer for linked pages
delosfoto does not have any influence on the content and/or design of any sites linked to or from this page. In our opinion, links are possibly helpful for our service, but we do not bear any responsibility for the contents. We therefore expressly distance ourselves from all content of the linked pages of third parties - whether it appears to be reasonable or not.
Disclaimer of liability:
We do not exert any influence on the contents and the layout of linked pages. We consider links to be a possible help for the users of our services, though we are not in charge of these links' contents. Therefore we dissociate ourselves explicitly from the contents of all websites linked to this homepage – no matter if this disclaimer of liability might be expedient or not.
Updates of our instructions and user assistances:
All instructions described on this website (General Terms etc.) are subjected to change procedures, as far as this serves the actualization or the enrichment of the offered information. As these descriptions and instructions are to some extent integral part of the contract of our offer, the corresponding documents are throughout also provided as print versions.
Copyright:
All contents of our website are copyrighted and thereby property of delosfoto. This also applies to all single elements, functions or subprograms of delosfoto's website. Further use, duplication as well as public distribution of our offer, or parts of it may only occur in case of a written agreement of delosfoto. We would like to explicitly state that the royaltees for unlicensed images are higher and do not include additional costs.